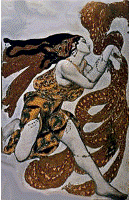 resource reviews—Dr. robert Greenberg

—Contributed by ETAF Staff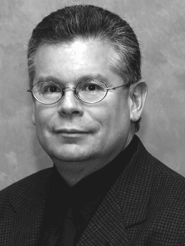 Who is Dr. Robert Greenberg? He is an American composer, pianist, and musicologist who has composed more than 45 works for a variety of instruments and voices, and has recorded a number of lecture series on classical music history and music appreciation.
the teaching company lecture series
Dr. Greenberg is, perhaps, most publicly renowned for the over 25 college-level courses and over 500 music lectures he has delivered for The Teaching Company on a wide range of classical music composers and classical music genres, on subjects ranging from the music of Mozart and Beethoven to operas by Mozart and Verdi.
What is The Teaching Company? See Electricka's Resource Review on he Teaching Company: click here.
See a list of Dr. Greenberg's current course offerings and a brief rundown on his background at The Teaching Company page called Robert Greenberg: click here.
an appreciation
Dr. Greenberg's Teaching Company and pre-concert lectures have justly received critical and popular acclaim; they are some of the best courses available on their respective subjects (see below).
Each lecture is aimed at a general audience and is taught at a level that requires no preparation, has no classroom course prerequisites, and assigns no homework; yet music students and professionals can enjoy and profit from them as well as can an audience with no musical background. His material is thorough and evinces a scholarly familiarity with his subject, yet it is always well organized, clear, insightful, interesting, and easy to understand.
He has an engaging personality and he clearly enjoys what he's doing. There is nothing pedantic or stuffy about him or his ideas. When he lectures, his digressions, anecdotes, jokes, and other interjections are anything but distracting and they never stray far from the subject matter; they only help him make his point or enlarge on it. His enthusiasm is infectious; it seems to suck you in. Despite having delivered over 500 lectures for The Teaching Company and countless others for school students and classical music audiences, he never seems to tire or lose his enthusiasm, vigor, or spirit. He's in love with his subject.
Dr. Greenberg's Teaching Company course on Understanding the Fundamentals of Music compares favorably with most college-level introductory music appreciation courses and is taught with a unique approach and from a fresh perspective; it is unlike many of the dull, stuffy, plodding courses that are common among their breed. That's quite a trick!
Dr Greenberg is truly a resource for the arts.
other contributions
In his capacity as composer, he has written 45 works for a wide variety of instrumental and vocal ensembles that have been performed all over the world, including New York, San Francisco, Chicago, Los Angeles, England, Ireland, Greece, Italy, and the Netherlands.
Greenberg has lectured for some of the most prestigious musical and arts organizations in the United States, and is the resident composer and music historian to National Public Radio's All Things Considered radio show.
At the time of this writing he is music historian-in-residence with San Francisco Performances.
Honors
Greenberg earned a B.A. in music, magna cum laude, from Princeton University and received a Ph.D. in music composition, from the University of California, Berkeley, where
He has served on the faculties of the University of California at Berkeley, California State University at Hayward, and the San Francisco Conservatory of Music, and has lectured for some of the most prestigious musical and arts organizations in the United States, including the San Francisco Symphony, the Lincoln Center for the Performing Arts, the Van Cliburn Foundation, and the Chicago Symphony.
His many honors include three Nicola de Lorenzo Composition Prizes and a Koussevitzky commission from the Library of Congress. He has been profiled in various major publications, including The Wall Street Journal; Inc. magazine; and The London Times.
More about Dr. Greenberg
For more information about Dr. Greenberg, see his biography at the Wikipedia page called Robert Greenberg: click here.
ETAF recommends
Dr. Greenberg's courses are available in audio on audio cassette and audio CD, and on video (on DVD and video tape) through the ETAF-Amazon Association, as well as at The Teaching Company web site.
As of this writing, Dr. Greenberg has recorded over 30 courses and, no doubt, more are on the way. Amazon's offerings for Dr. Greenberg's courses change continually. For these reasons, it is impractical to provide links to his courses individually here. Sorry.
However, there's an alternative available to us. To conveniently locate all of Dr. Greenberg's courses currently offered at Amazon without linking to individual courses, The Muse suggests that you visit The Teaching Company's Everything Else page at the Amazon web site and manually scan it, looking for Dr. Greenberg's courses. When you find one of interest, click it.
By the way, any courses shown on The Teaching Company's Everything Else page that you purchase when you visit Amazon directly from Electricka's web site, whether or not courses by Dr. Greenberg, will help the arts and ETAF because they all count as an ETAF-Amazon purchase.
---
---
This web site and its contents are copyrighted by Decision Consulting Incorporated (DCI). All rights reserved.
You may reproduce this page for your personal use or for non-commercial distribution. All copies must include this copyright statement.
—Additional copyright and trademark notices—