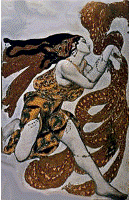 Resource review
—
the Schwann Catalogs
—Contributed by ETAF Staff
Probably the best, most comprehensive set of catalogs of recorded music. A web site where you can subscribe to music listings, look up volumes of musical facts, and buy operatic, rare, and other kinds of recordings.
Catalogs
Opus: An exhaustive list of recordings of classical music, most in print, some out of print, sorted by composer and collection, whose theme, "The Classical Music Resource," is undoubtedly accurate. It's not the only such resource, but it's one of the best.
Artist: A guide to performers if classical music.
Spectrum: "A guide to Jazz, Broadway, the world, and Beyond."
Popular: An anthology of popular music.
Online
For a subscription fee, you can gain online access to the Catalogs:
Contents of Opus and Spectrum
Information on Out-of-Print listings.
Search engine.
Reviews, articles, interviews.
You can also purchase recordings from the Schwann Music Mart.
History of the Catalog
The inception and history of the Schwann Catalogs is one of the great chapters in the story of American culture.
See the story of the catalog and its founder: click here.
Systems for cataloging music
The Schwann Catalogs were prodigious users of systems for cataloging music, especially classical music. As you pour through the pages of a Schwann, you can readily see the vital role that composer classifying systems played in the catalog's design and production. The Schwann catalogs could not have been successful without them; they immeasurably enhanced the value of the catalog for the music public.
Shwann's use of composer classifying systems serves as an outstanding example of the value that composer classifying systems of any kind bring to the public and to the world of music at large.
Explore some of the composer classifying systems used by the Schwann Catalog at The Muse Of Music's feature called Systems For Cataloging Classical Music: click here.
ETAF recommends
Schwann catalogs may be obtained through the ETAF-Amazon Association. Conditions in the book industry change rapidly and new editions may no longer be printed. Old editions contain lots of information that may still be of value; some may be available at Amazon from used book sellers.
You may also purchase Schwann catalogs from Schwann Online or at many record stores.
—note—

catalog availability

Lately some quarters of the recording industry have fallen on hard times. As a result, some Schwann catalogs may no longer be in print, or you may have trouble finding them in record stores.

The Classical music catalog has been especially hard hit. If you have trouble locating a current catalog but come on an old one in a used bookstore, record store, or library, keep in mind that old catalogs contain lots of information that an audiophile will find worth having. Many of the recordings in the old catalogs are still on shelves or available online and some catalogs are still in print.
---
---
This web site and its contents are copyrighted by Decision Consulting Incorporated (DCI). All rights reserved.
You may reproduce this page for your personal use or for non-commercial distribution. All copies must include this copyright statement.
—Additional copyright and trademark notices—
Exploring the Arts Foundation