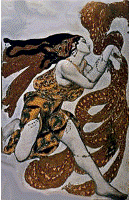 resource reviews—wired for books
Produced by Ohio University, the Wired for Books web site offers recordings of lectures, readings, radio broadcasts, and other audio and video events, many delivered by the authors who themselves created the works.
Works include passages from novels, poetry, interviews, discussions, and talks on literary subjects. You can hear selections from Homer's Iliad spoken in ancient Greek, Virgil's Aeneid in Latin, and Shakespeare's Macbeth in characteristic English accents.
At Wired For Books you can also discuss your favorite books and authors.*
Note: Real Player must be installed on your computer to hear these recordings.
web site
---
---
This web site and its contents are copyrighted by Decision Consulting Incorporated (DCI). All rights reserved.
You may reproduce this page for your personal use or for non-commercial distribution. All copies must include this copyright statement.
—Additional copyright and trademark notices—
Exploring the Arts Foundation