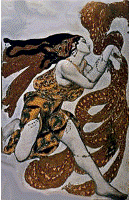 a life in the arts—"hello everyone," an appreciation of Dr. Karl Haas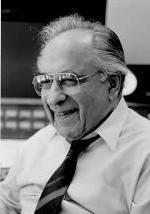 You are now hearing the voice and piano of Dr. Karl Haas. That's his picture at the right. Here, Electricka and The Muse Of Music explore his life, art, and work.
Who was Karl Haas?
Karl Haas was a distinguished classical music performer and exegetist—a presenter, interpreter, and explainer—who for decades originated a widely-syndicated and highly successful radio program on the subject of classical music.
Dr. Haas began his broadcasting career in 1950 by hosting a weekly preview of Detroit Symphony Orchestra concerts on radio station WWJ in Detroit. He first attracted attention as a performing musician when the Canadian Broadcasting Corporation asked him to play piano and conduct a chamber orchestra for a radio program. For them he performed a weekly piano recital with commentary in French on Quebec radio. The CBC encouraged him to talk about the music he was playing during the broadcast and gradually he complied.
That show led to an offer to present a daily music and commentary program. In 1959, Haas began broadcasting his own very personal radio show called Adventures in Good Music, a one-hour program of classical music and commentary on radio station WJR in Detroit. The show ran in a prime-time morning slot and for twenty years was Detroit's number-one program in its time slot. It became radio's most widely listened-to classical music program, and aired nationally in the U.S. from 1970 to 2007.
Haas's show went national and international in 1970 when it was broadcast over and distributed through radio station WCLV in Cleveland. For many years it was the most listened-to classical music radio program in the world, carried by hundreds of stations in the United States, Australia, Mexico, Panama, and world-wide by Armed Forces Radio. It has consistently been the highest-rated program on WCLV.
Although Karl Haas died at the age of 91 on February 6, 2005, his past programs, which are his royal legacy to all of us, continue to be made available to the listeners of the radio stations that carry him. They're still going strong.
Hello everyone
Always projecting a good-natured affability, Haas began each of his radio shows with his rubric, the words Hello Everyone.
Karl uttered these words as he accompanied himself on the piano, playing the calm, plaintive strains that mark the opening passage of the second movement of the Beethoven Sonata No. 8 (The Pathétique).
There was something memorable and symbolic about these few moments of quietude that started every broadcast. As with the Beethoven, his subdued musical greeting seemed the harbinger of hidden but always disciplined passions that, like the music to follow, were to erupt later in the show.
Visit the Karl Haas page at the Radio Hall of Fame, See photos, and read more about him and his Adventures In Good Music radio show: click here.
An appreciation
Why is Dr. Haas so important? Because of who he was, what he gave us, and what he is still giving us.
Dr. Karl Haas was known to classical music lovers everywhere as one of the finest, most rewarding, most jovial and good natured presences on radio. For decades, his internationally syndicated radio show contributed immeasurable joy to the lives of tens of thousands of his followers, uplifting their spirits and fostering their intellectual and aesthetic growth. He was a kind, modest, man, but was in no way naive; he carried in his pocket a subtle, soft humor he could let fly at any moment.
As you can tell from hearing how his program began, his was an unmistakable, deep, resounding, mellifluous voice that conveyed the honest essence of the man. He uttered his few, simple words of greeting in low, measured, calm tones that radiated a fundamental sincerity. Although quiet and measured, they produced a spine-chilling expectation, one that seldom if ever went unrewarded.
The pleasure and stimulation he so obviously felt, so clearly conveyed by that voice, was no doubt inspired by love of subject; it was palpable. With the words of explanation and musical examples that followed, he led his listeners step-by-step on a journey of understanding. He showed them how to recognize the sources of his pleasure and to value them. He transported them to another world, a place that had the power to drive away the ordinary concerns and cares of the day.
Dr. Haas is sorely missed by those who had the good fortune to hear him. His dedicated followers will long remember him. Too bad everyone else couldn't have had the same opportunity. We are grateful for his contributions.
awards
In 1991, Karl received the National Endowment for the Humanities' Charles Frankel Award, which was presented to him by the first President Bush at a ceremony at the White House. He won the prestigious George Foster Peabody Award twice. He was awarded the Order of Arts and Letters by the French government and received eight honorary doctorates. In 1997 Dr. Haas was inducted into the Radio Hall of Fame in Chicago, the first classical broadcaster to be so honored.
In 2000, he received the Lifetime Achievement Award from the Fine Arts Radio International Awards presented by Missouri Southern State University. Dr. Haas's award from Missouri Southern State university inaugurated this new award.
Hear and see Karl Haas accept the Fine Arts Radio International Lifetime Achievement Award from the international broadcast unit of Missouri Southern State University. As with his radio programs, Dr. Haas speaks to you directly, only this time it's through the camera lens, seated in an armchair. His is a personal, informative, touching, and impromptu autobiographical commentary in which he speaks about himself, his background, his radio program, and his philosophy of music and life. You hear his commentary from his very own lips as if you were in the room with him.
Meet Dr. Haas now. See him present his acceptance speech at MSSU.
See Dr. Haas's acceptance speech at the MSSU web site Award page: click the photo of Dr. Haas you find there. Then read the text of the award.
Visit the MSSU web site Award page now: click here.
biography
Karl was an early start. Karl Haas was born in Speyer-am-Rhein, Germany, on Dec. 6, 1913, and began piano lessons with his mother at the age of 6.
In 1936, denied a job because he was Jewish, he left Germany and emigrated to the United States, settling in Detroit and working for a year to earn money to help his family and to pay the expenses of his future wife, Trudie, who joined him a year later.
He taught piano and commuted to New York to study with the renowned pianist Arthur Schnabel. Trained as a concert pianist, Haas gave recitals and conducted throughout his life. From 1967 to 1971 served as president of the institution now known as the Interlochen Center for the Arts. He also founded the Chamber Music Society of Detroit in 1944. Haas became music director and organist for Temple Israel, a Detroit synagogue, and performed occasionally.
For many years, Dr. Haas taped his shows at his home in New York or in other cities, where he lectured, gave piano recitals or acted as guest orchestra conductor. He sent the tapes to WCLV for distribution.
See a brief biography of Dr. Haas at the web site of the Museum of Broadcast Communications: click here.
never out of style, never out of date
Are you new to Dr. Haas and his Adventures in Good Music programs? Never heard one? Here's your chance to hear recordings of three of Dr. Haas's original Adventures in Good Music radiocasts shown below.
Electricka and The Muse Of Music invite you to form your own opinion of Dr. Haas by listening to these recorded shows. Learn for yourself why Dr. Haas is so respected and revered by loyal listeners lucky enough to have heard his series of radio broadcasts over the air.
Each of the three programs shown below lasts about an hour. Good listening!
Sorry, your browser won't play this audio!

Great Composers and Their Loves

Sorry, your browser won't play this audio!

Building Momentum

Sorry, your browser won't play this audio!

Handel with Care

(Karl at the piano)
(Karl with pianist Arthur Rubenstein)
(Karl illustrating a point)
Just listened to one of these three transcriptions for the first time? If so, welcome to the club!
You're able to hear these Adventures in Good Music programs now only because Electricka and The Muse Of Music transcribed them especially for you, so you could sample them. They did this believing that once you availed yourself of the opportunity to actually hear one of these delights you would be in a position to judge Dr. Haas and his classical music commentaries for yourself. Now that you have done so, you know what you've been missing.
past developments
Dr. Haas retired from broadcasting at the age of 89 and did not produce any new episodes of Adventures in Good Music after 2002. A number of ups and downs have taken place since his regrettable retirement and passing. Sadly, there have been more downs than ups:
some sad news

Unfortunately, the three Adventures in Good Music programs that you can play above are no longer available at WCLV. In June 2007 WCLV announced "with great regret" that it would broadcast and syndicate its last Adventures in Good Music with Karl Haas program.

However, as of this writing three transcriptions of his most popular radio shows can still be purchased on CD, although by the time you read this they may no longer be available. These include The Romantic Piano, The Story of the Bells, and Song and Dance. His very popular Christmas program, The Story of the Bells, was a tradition at WCLV which, as of this writing, is still being rebroadcast every Christmas eve, although this practice too may no longer be routinely followed. His book, Inside Music, may still be available for purchase at some bookstores or for loan at your public library.

Some more sad news: for a while You could still hear karl Haas Programs rebroadcast over the internet, but no more

As just noted, WCLV no longer broadcasts Adventures in Good Music as a regular feature. And for a while radio station WUFT in Gainesville, Florida, USA streamed rebroadcasts of Karl Haas's Adventures in Good Music show over the Internet every weekday morning at 11:00 a.m. Eastern time.

But no more!

Click the WUFT image below to visit that station's Internet page about its Adventures in Good Music Internet broadcasts.

more sad news

The Muse Of Music regrets to inform you that the information presented in the preceding section about WUFT's broadcasts of Adventures in Good Music over the Internet is no longer valid.

Electricka and The Muse Of Music have received the following message from Ben Wilson, Director of Operations at WUFT, dated 5/22/2012, notifying us of the following:

"Regarding the Karl Haas pages of your website. Could you remove the listing that says it is carried on WUFT? We stopped broadcasting the show when the family stopped granting rights to the program."

We are honoring Ben Wilson's request by posting his message to us because we believe that you have a right to know the story of what has happened to Adventures in Good Music Internet rebroadcasts and why it has happened.

This unfortunate occurrence serves to decrease the availability of Dr. Haas' rebroadcasts, but it does not diminish our hope that public action and resolve can and will help turn this story around. It also demonstrates that there are no significant technical impediments that would prevent streaming past Adventures in Good Music programs to the public over the Internet. The restraints lay elsewhere.
Want to hear more Karl Haas Programs Over the Internet?
As just explained, Karl Haas's programs were formerly rebroadcast on WCLV and on other classical music radio stations around the U.S.; and radio station WUFT in Gainesville, Florida formerly streamed rebroadcasts of Karl Haas' Adventures in Good Music show over the Internet. But subsequently all rebroadcasts were cancelled everywhere.
But grand as they were, now Dr. Haas' radio programs are in danger of being forever lost to posterity. Today, for all intents and purposes Adventures in Good Music no longer exists.
Are you surprised and perhaps a little outraged by this situation? Here's something you can do to help reverse this travesty:
The problem

By 2007 the number of stations that carried past recordings of Dr. Haas' show had dropped from well over 400 to fewer than 20, which made it infeasible to continue the program's national distribution.

As noted earlier, recently The Director of Operations at radio station WUFT indicted that his station stopped broadcasting the Haas show when the family stopped granting rights to the program. It appears that WCLV no longer broadcasts or distributes the Haas show for similar reasons.

Most (or all) episodes of Adventures in Good Music are not available publicly because of copyright restrictions.

Even during their heyday, the sources that used to play Adventures rebroadcast only one Adventures in Good Music program at a time, on a once-a-day or once-a-week schedule.

That was too few. Rebroadcasting under these restricted conditions was better than nothing, but even back then the radio sources that rebroadcast Adventures in Good Music programs were outside the listening range of tens of millions of people in the U.S. and hundreds of millions or billions of people around the world.

Today, interest in Adventures continues. There must be many people who would like to be able to pick and choose the Haas program they want to hear, whether it's one of his seasonal shows, one of his shows about a composer or performer or a piece of music, or one about a topic that fits a personal need, mood, or emotion—but they can't. There's no single radio or Internet source that anyone can go to hear most, all, or any personally-desired Dr. Haas show in the U.S. or anywhere around the world at virtually any desired time or place, as there should be.

These deficiencies certainly bother us (Electricka, The Muse Of Music, and Electricka's other cohort muses). We know that these shortfalls also disturb our visitors because some of them have told us so. And we believe that they bother most of Dr. Hass' other fans, whether they're visitors to Electricka's web site or whether they're past Haas listeners who never even heard of Electricka.

Further, we believe that these shortfalls would bother a huge potential new audience that never had the chance to hear past broadcasts. If only these listeners had a way to discover that it once existed and to sample it, they no doubt would demand more.

The Solution

The Muse Of Music believes that the body of Dr. Haas' programs are a cultural resource that should be accessible to and publically shareable by all people of the world, and that plenty of Electricka's visitors feel the same way. The Muse believes that even more Electricka visitors and many others besides would hold the same opinion if only they knew about Dr. Haas and could hear samples of what they are missing.

Given the technology that was available when Adventures was distributed in the past, by local radio, the relatively limited distribution of Adventures that took place at the time made sense when Dr. Haas was alive; but the Internet is a cultural and technical revolution that has now removed the necessity for these past restrictions. Today, with the Internet at our disposal, it's a practical and relatively inexpensive matter to allow people to conveniently access Dr. Hass' programs whenever and wherever they want: to universally expand the scope of their distribution while at the same time accommodating personal tastes and distribution preferences.

The Muse Of Music knows of no better way to achieve the degree and kind of accessibility that Adventures deserves (and that people undoubtedly would like to have) than to store this treasure-trove of radio shows in an audio database that is available to the public over the Internet. In principle, radio station WCLV could make all extant Haas audio recordings available to the public by streaming them from its web site, or from WUFT's web site, or from some other web site...But will it?

The Muse believes that helping to accomplish this worthwhile goal is in large measure the responsibility of music-loving people like yourself, one that many of you would welcome. The Muse encourages you to contact appropriate parties and agencies and to urge them to carry forward a project like this to a successful conclusion.

What You Can Do personally

If you're one of the people who can't access Adventures whenever and wherever you want to—if you would like to hear, enjoy, and profit from the legacy of Karl Haas—if you would like to explore Adventures in Good Music or to discover whether it's right for you—then there's an easy way to remove these restrictions and to rectify these problems—to try to make something good happen for yourself and for others.

The Muse urges you to spread the word. If you share The Muse Of Music's belief that the public should be able to download and hear any or all of Dr. Haas programs over the Internet, The Muse asks you to send an email message that expresses your convictions to WCLV.

What You Can Do

Make your voice heard!
Petition WCLV now!

(It helps to sign your name. Feel free to add your own text, if you wish.)
Electricka and The Muse Of Music feel so strongly about this issue, they're willing to make the following offer: If neither WCLV or another web site of WCLV's choosing wants to stream the full body of Dr. Haas' recordings to a desirous public, Electricka is willing to explore with WCLV or others the possibility of doing so at her own web site.
You Are not alone!
Karl Haas was a rallying cry, a demonstration that people will deeply care for classical music when it's presented well. The number of people who remember, admire, and miss him and his music today is amazing and heartwarming, especially considering the many years that have expired since his passing.
Below are just a few selections taken from the scores of petitions sent so far to WCLV from Electricka's avid Karl Haas fans. Even now he symbolizes their camaraderie, their spiritual brotherhood, their kinship, and their bond, as much today as he did in life.
Below are a few samples of Adventures in Good Music petitions already sent to WCLU by Adventures in Good Music fans from around the world. Electricka and her Muses offer them to you here in the hope that they will inspire you to send your own petition. Feel free to add your personal story and your own ideas when you do!
ETAF Recommends
Unfortunately, Dr. Haas has written little for publication. His most prominent published work, a relatively inexpensive paperback published in 1991, is appropriately titled, Inside Music.
Although written some time ago, Inside Music is still superbly relevant as an introduction to classical music. In it, Haas is himself as always; the book is written in the same inimitable style as the oral one he used on radio. Inside Music is an eminently affordable "must have" for the neophyte, collector, or aficionado. It has frequently been reprinted and luckily can still be acquired.
He has also recorded three best-selling compact discs based on his radio programs: The Romantic Piano, Story of the Bells, and Song and Dance. Unfortunately, these recordings are hard to find. At this time, they're out of print, but in the past Amazon has offered them for sale and may do so again. Look for them on the shelves at your local library or order them through your reference librarian. Good luck.
An early version of his book, Inside Music: The Essential Guide to Understanding, Listening To, and Enjoying Good Music, is an exceptionally rare collector's item, a hardcover book dating from 1984. With a price tag approaching $300, you've really got to want this. And this price tag is likely to rise as time goes on.
---
---
This web site and its contents are copyrighted by Decision Consulting Incorporated (DCI). All rights reserved.
You may reproduce this page for your personal use or for non-commercial distribution. All copies must include this copyright statement.
—Additional copyright and trademark notices—
Exploring the Arts Foundation