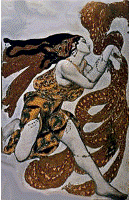 resource reviews—ibiblio—"the public'
s

library and digital archive."


—Contributed by ETAF Staff

A collaboration of the Center for the Public Domain and the University of North Carolina at Chapel Hill.

A massive collection of free literature and other art materials, with the goal of capturing as many arts-related materials as possible and making it all available online. Affiliations with an untold number of other agencies; a place to park their information stores.

Well worth a visit.
some of What You Can Do at ibiblio
Download free ebooks from Project Gutenberg
Read materials about poetry and reading.
Hear audio recordings of live lectures, readings, and discussions about literature, many from the creator's own lips.
Read journals
Consult reference works such as dictionaries, encyclopedias
Learn about Journalism and Library Science
Explore the Library of Southern Literature
Listen to Internet radio broadcasts
Follow links to scores of other web sites. Some of the most unusual, interesting, and informative sites in the arts.
Subjects related to the arts
Many of the subjects treated by ibiblio relate to the arts. Some of these subjects are:
Fine Arts
Performing Arts
Biography
Music
Photography
Film
TV and Radio Communications
Languages
American and foreign literature
Poetry
Story Telling
More
Other subjects
Many other subjects are covered at ibiblio that may also be of interest to bright minds:
Crafts
Games
Recreation
Psychology
Outdoor
Geography
History
Computers
Women's Studies
Agriculture
Medical Science
Cooking
Social Science
Natural sciences and mathematics
The Paranormal
More
ibiblio web site
the Web Museum
ibiblio is the host web site for the Web Museum, one of the largest collections of fine art on the web.
Visit Electricka's Resource Review on the Web Museum: click here.
---
---
This web site and its contents are copyrighted by Decision Consulting Incorporated (DCI). All rights reserved.
You may reproduce this page for your personal use or for non-commercial distribution. All copies must include this copyright statement.
—Additional copyright and trademark notices—
Exploring the Arts Foundation