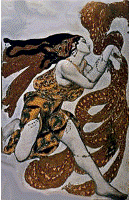 Resource review
—
Dr. Seth Lerer

—Contributed by ETAF Staff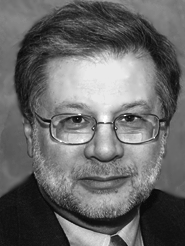 Dr. Lerer is undoubtedly one of the outstanding English language authorities of our time and a superb lecturer with an easy mastery of his subject matter.

He speaks Old and Middle English "like a native." Each of his lectures is entertaining yet clear, logical, and packed with content. His delivery is a performance. If you can't enroll in one of his courses at Stanford, don't miss his recorded lectures from The Teaching Company. You'll be delighted as well as informed.

Special Interests: Old and Middle English literature; Early Tudor literary culture; medieval and modern literary theory; textual criticism and the history of scholarship; children's literature. Numerous awards and scholarly contributions.
Visit Dr. Lerer's personal web site at Stanford University. His web site includes a bio: click here.
Full-length lecture courses by Dr. Lerer are available on VHS tape and DVD through one of his publishers, The Teaching Company. Read about them at The Teaching Company web site:
See Dr. Lerer's biography at The Teaching Company: click here.
---
the teaching company
See Electricka's Resource Review on The Teaching Company: click here.
ETAF recommends
Dr. Lerer's books and his courses on DVD and video tape are available through the ETAF-Amazon Association. His courses are available on DVD at The Teaching Company web site.
Courses

Lerer's courses come in audio (CD) and video (DVD or VHS formats). They are listed for sale at Amazon.com on a catch-as-catch-can basis. Your best bet for finding courses for sale there is to search for Seth Lerer with the Amazon search engine. You'l find a description of his History of the English Language course below.

publications

Dr. Lerer is a prolific and authoritative writer. Many of his works are for sale from Amazon or through Amazon from affiliates. Because so many of his books are in print, we show only a partial listing of his books below.

Among his many accomplishments, Professor Lerer is a lover of language in all its many facets, a Chaucer scholar, an expert on the history and evolution of the English language, a lover of children's literature, a Milton and Elizabethan literature specialist, and an expert on academic scholarship itself. Except for Milton and Victorian English, you'll find books on all these subjects listed below.

Inventing English: A Portable history of the Language, is a must-read for anyone interested in that subject. It's a fascinating, easy-to-read history that traces how much of today's English came to be the way it is.

Search for more of his publications at the Amazon web site.
---
---
This web site and its contents are copyrighted by Decision Consulting Incorporated (DCI). All rights reserved.
You may reproduce this page for your personal use or for non-commercial distribution. All copies must include this copyright statement.
—Additional copyright and trademark notices—