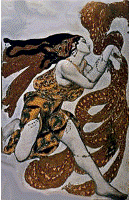 Resource review
—
the teaching Company


—Contributed by ETAF Staff
The Teaching Company is a for-profit corporation with a large catalog of up-to-date, recorded lecture courses you can buy at what (we think) are reasonable prices.
About the teaching company
The best way to learn about The Teaching Company is to visit its web site.
About teaching company courses
Viewing one of these courses on your TV is like attending school without leaving the comfort of your home.
All courses are aimed at a general audience without a college degree. Most lectures are pitched at:
Young (mature) adults heading for college or adults without a college background who want to broaden themselves.
College grads who want to brush up on a subject they took in school.
Grads who never took that basic English, music, culture, philosophy, history, religion, or science course and always wished they had. Now they have it!
Lectures are consistently worthwhile and of high-quality, some brilliant. (Although never substandard, sometimes you might wish for something a little better or a little different).
Lots about the arts, but also much about other subjects, too. Nothing that at least some audiences wouldn't benefit from knowing.
more About Courses
Range from high school to college level (mostly college).
Virtually no prerequisites except for a love of learning, an interest in the subject, and the ability to learn from the lecture format. (Even scientific courses require no math).
Cover a wide spectrum of subjects from philosophy through literature, history, music, religion, physics, math, political science, archeology, and much, much more. (The catalog is growing all the time).
Are taught by college professors and other fully qualified and credentialed academics, many famous in their fields.
Course books, guides, and other supporting documentation are available.
Your choice of video and audio format on VHS video tape, DVD, CD, and audio cassette.
More than courses
The Teaching Company is an academically-oriented for-profit organization, a rare combination these days in the business world. Their admixture of education and business seems to have influenced their intellectual climate and affected the way they do business. For instance, in our experience, their return policy has proven to be quite generous and they are helpful, honest, and polite on the telephone; they appear to be as interested in helping their customers learn as to "make a buck."* they offer a number of no-cost "perks:"
A web site that includes teacher bios and other course supplements.
From time-to-time, they publish no-cost supplementary features such as notices of cultural events in selected larger cities, many of which are arts-related events.
*NOTE: Nevertheless, caveat emptor.
---
related resource reviews
You may want to explore other reviews on Electricka's Resource Shelf that are related to The Teaching Company Resource Review you are now reading.
Visit the resource review of Dr. Robert Greenberg: click here.
Visit the resource review of Dr. Seth Lerer: click here.
ETAF recommends
Teaching Company courses are part of the ETAF-Amazon Collection. Selected courses are available on DVD and video tape through the ETAF-Amazon Association from sources affiliated with Amazon.
Teaching Company courses may also be purchased directly from The Teaching Company and from EBAY.
---
---
This web site and its contents are copyrighted by Decision Consulting Incorporated (DCI). All rights reserved.
You may reproduce this page for your personal use or for non-commercial distribution. All copies must include this copyright statement.
—Additional copyright and trademark notices—
Exploring the Arts Foundation