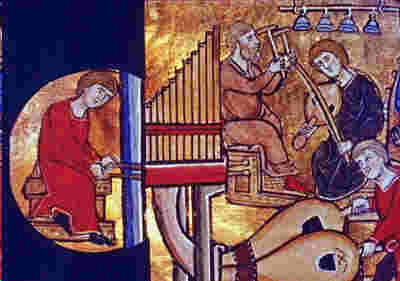 About Prizes for Music
The Muse Of Music invites you to explore prizes awarded for exemplary contributions to the art and practice of music.
About Prizes for music
Prizes are awarded by established institutions and agencies. For historic reasons, each institution has concentrated on a specific branch of literary endeavor and each has adopted a characteristic name for its prize.
Each of The Muse Of Music's award features provides:
Summary.
Background and history.
Prize category.
Winner list.
Things To Do.
ETAF recommendations.
A link to the web site of the granting organization.
Explore further
Investigate the specific award(s) that interest you: click the name of the award in the list below and the corresponding award page will appear:
Click one of the features in the above list or click its name in the To Do menu at the right side of this page and it will open.
availability
More musical awards features are on the way. Check here from time to time to see what's new.
---
ETAF Recommends
...Coming.
---
---
This web site and its contents are copyrighted by Decision Consulting Incorporated (DCI). All rights reserved.
You may reproduce this page for your personal use or for non-commercial distribution. All copies must include this copyright statement.
—Additional copyright and trademark notices—