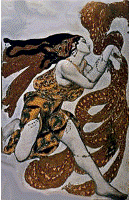 About Technical Problems at this Web Site
Electricka sincerely hopes that you are not experiencing technical problems using her web site. But alas, the Internet is a work in progress. In today's primitive state of Internet technology, anything can and occasionally does go wrong. Here's the place at her web site where she helps you set things right.
electricka'
s

first line of defense

Who is Electricka's first line of defense? You.
You're first on the scene.

Chances are you are the one best able to get things working right and working fast.

If you can't fix a problem on your own, you'll be able to

tell her Technical Support Team what's wrong.
—Follow These Steps—
F

irst, run through the checklist of possible problems and their solution looking for symptoms that match yours.

Try to find and fix the problem yourself based on what you learn from the checklist.

If this doesn't work, visit the discussion group titled Electricka's Web Site in Electricka's Forums (click the Forums icon at the right) or: click here

See if someone else has had a similar problem.
Post a topic requesting help and wait for an answer.
Send a Private Message to the Forums Moderator.

(NOTE: You must be a Forums member to post a topic or send a Private Message. To join Electricka's Forums: click here.)

If you can't set things right by following the preceding steps, report the problem to Electricka's Technical Support Team. Fill out the form provided for this purpose.
Consult the problem checklist
report a problem
—form—

report a technical problem

Fill out a Problem Report Form: click here.
About Browser Settings, browsers, Add-ons, And Plug-Ins
—warning—

enable JavaScript and cookies on your browser!

update browser Add-Ons and plug-ins

You must turn on JavaScript {Ref.} for Electricka's web site to function correctly. Without it, vital components such as menus, buttons, forms, and many other functions will not operate.

You must turn on cookies to use Electricka's Email Center or join Electricka's Forums.

Keep your browser add-ons and plug-ins up to date.

See your browser's Help for directions on how to adjust these settings.
---
| | |
| --- | --- |
| | Now Available At Electricka's Theme Products Shop |
---
This web site and its contents are copyrighted by Decision Consulting Incorporated (DCI). All rights reserved.
You may reproduce this page for your personal use or for non-commercial distribution. All copies must include this copyright statement.
—Additional copyright and trademark notices—
Exploring the Arts Foundation