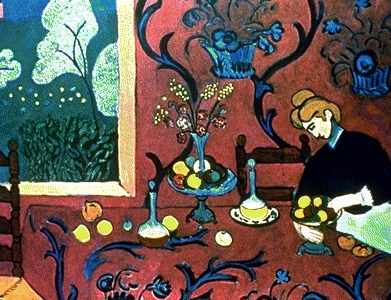 Welcome to the World of Design
Design! Where would the modern world be without designers like Raymond Lowe—or Henri Matisse, for that matter, who was famed for his artistic design skills? On these pages, The Muse Of Fine Arts explores and relishes their world.
About this feature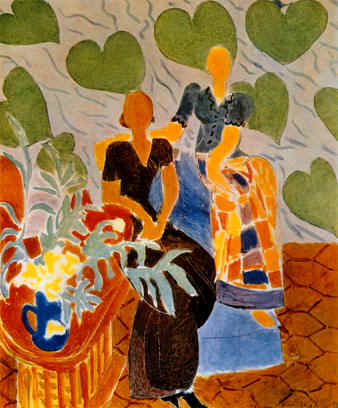 The picture at the immediate right is a Matisse.
Don't let this glancing reference to Matisse throw you off—Matisse is about Fine Art. Design, which The Muse is exploring here, is one of his strengths and a distinguishing characteristic of his work, but not his principal occupation.
This feature is not about people like Matisse or about art objects of the kind Matisse produced. It's not about great paintings of the kind Matisse is famous for, or indeed about great art or fine art per se. Rather, it's about a different kind of art, one that The Muse Of Fine Arts calls not so fine—visual art that is typically produced as an output of industrial or commercial artistic activity, art that consists of decorative art objects like posters, drawings, commercial graphics, paintings, sculptures, photos, and architecture.
about design
This is where the subject of design comes in—Design with a capital "D," that is.
Design is the aesthetic element from which this feature takes its inspiration. What is design?
Whether in the Fine Arts or the not so fine visual arts, to design is to make drawings, preliminary sketches, or plans; to plan and fashion the form and structure of an object, work of art, decorative scheme, or the like.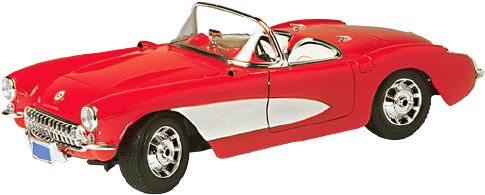 See the difference an industrial design can make. Roll your cursor over the car and discover two cars with identical concepts but different designs, each beautiful in its own way.
As an object or thing, a design is an outline, sketch, or plan, as of the form and structure of a work of art, an edifice, or a machine to be executed or constructed; it's an organization or structure of formal elements in a work of art or composition; it's the combination of details or features of a picture, building, etc. In a graphic context, a design is the pattern or motif of artistic work.
Availability
Every great or important industrial or commercial design has had a unique life and personality of its own. The same is true for architectural works, flags, religious symbols, and other pragmatic works of visual art. theysprang out of the circumstances surrounding them, out of the lives of the designers who gave it birth.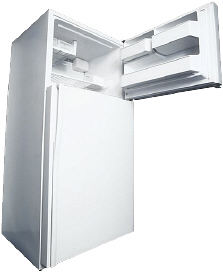 Discover how a functional interior design can also be beautiful, pleasing to the senses, emotionally satisfying—even exciting. Roll your cursor over the closed door and see an everyday practical appliance that is also a model of function, balance, and proportion.
The Muse Of Fine Arts will publish photo galleries of successful and popular industrial and commercial designs, building designs, and symbols in such a way as to enable visitors to examine, analyze, and compare their births and deaths, features, and other salient characteristics. Gallery information will include the designer's name and story (if any), name and story of the work, time period, and museum or other location where displayed (if any).
Other features in these pages will elucidate the history and development of the industrial and graphic design arts and architecture, design movements; techniques; methods and materials; biographies of famous and important designers and architects, and assessments of their lives and works. There will be descriptions of graphic symbols and of the cultures that gave them birth.
Look for these and other features on future visits to these pages.
...Coming.
---
the Fine Arts Glossary
The Muse Of Fine Arts is pleased to offer this automated glossary of fine arts terminology. It's a bounty of basic information about the fine arts which it presents in a simple, direct, and clear manner. It contains over 500 important terms drawn from a variety of the fine arts, with definitions that are packed with interesting and informative content.
First visit the page called the Fine Arts Glossary, where the glossary is explained. From there, visit the Glossary and look up fine arts words 'til you bust! click here.
---
technical aspects of the fine arts
In their classical definition, the fields of fine art are primarily visual; they include painting, sculpture, drawing, watercolor, graphics, and architecture. Yet today there are more kinds of fine art than every before, many of which mitigate or completely dissolve barriers that in the past restricted the sensory appeal of fine art to the eyes at the expense of the other four senses.
Learn more! Explore the fine arts from a technical point of view: click here.
ETAF Recommends
...Coming.
---
---
This web site and its contents are copyrighted by Decision Consulting Incorporated (DCI). All rights reserved.
You may reproduce this page for your personal use or for non-commercial distribution. All copies must include this copyright statement.
—Additional copyright and trademark notices—
Exploring the Arts Foundation