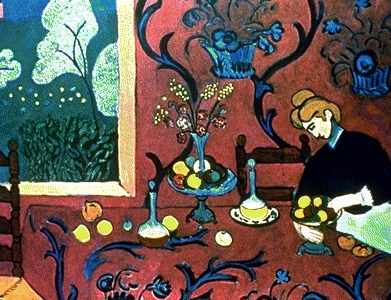 Welcome to the World of Sculpture
The Muse Of Fine Arts welcomes you to the World Of Sculpture.
About this feature
Originally, the word sculpture meant to carve, to shape figures or designs in the round or in relief by chiseling marble, modeling clay, or casting in metal. But since the days of the ancient Romans, who along with the Greeks raised the art of sculpture to a high plateau, sculpture has taken on many new meanings and forms.
Sculpture is both a verb and a noun; it's something to do and something to make. That means that somebody does it, makes it.
In these pages, The Muse Of Fine Arts addresses all three aspects of sculpture:
Who sculpts.
How does one sculpt.
What has been sculpted.
The Muse is interested in the following topics as they relate to the Fine Art of sculpture:
Statuary and other sculpted objects..
Sculptors.
Movements.
Styles.
Periods.
Techniques and technologies used by painters.
Media.
Philosophies.
Criticism.
Physiology of sight.
Effects of light.
Physics and chemistry.
Conservation (reconstruction and repair).
Sculpture, visual art, and Fine Art
Sculpture is one of the visual arts, one of the Fine arts, and one of the design arts. This is a way of saying that works of sculpture can be created as pure art, poor art, or as design art.
In the feature you are now visiting, The Muse Of Fine Arts explores sculpture from the point of view or pure art. The Muse is only interested in poor art as a foil to other kinds of art.
Explore what The Muse means by pure art and design art at the page called About Beauty, Art, And Fine Art: click here.
Explore painting as pure art at The Muse's page called Welcome To Painting: click here.
Explore Design Art at The Muse's page called Welcome To The World Of Design: click here.
Availability
Each great or important sculpted object has a unique life and personality. It sprang out of the life of the person who crafted it. It was born somewhere, matured, has a history, and lives on to survive its creator. And in a bizarre convolution, its creator lives on in the object, as well.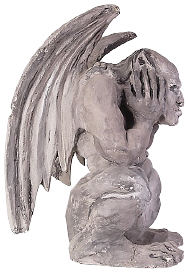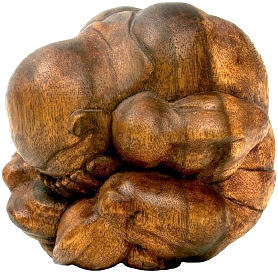 The Muse Of Fine Arts will publish photo galleries of sculptures and sculptors in such a way as to enable visitors to explore the "life" of sculpted objects, to examine, analyze, and compare sculpture features and other characteristics. Organizing principles will include sculptor name, sculpture name, time period, gallery where displayed, etc.
Other features in these pages will elucidate the history and development of the art of sculpture; sculptural movements; sculpture techniques, methods and materials; biographies of famous and important sculptors and assessments of their lives and works.
Look for these and other features on subsequent visits to these pages.
...Coming.
---
the Fine Arts Glossary
The Muse Of Fine Arts is pleased to offer this automated glossary of fine arts terminology. It's a bounty of basic information about the fine arts which it presents in a simple, direct, and clear manner. It contains over 500 important terms drawn from a variety of the fine arts, with definitions that are packed with interesting and informative content.
First visit the page called the Fine Arts Glossary, where the glossary is explained. From there, visit the Glossary and look up fine arts words 'til you bust! click here.
---
technical aspects of the fine arts
In their classical definition, the fields of fine art are primarily visual; they include painting, sculpture, drawing, watercolor, graphics, and architecture. Yet today there are more kinds of fine art than every before, many of which mitigate or completely dissolve barriers that in the past restricted the sensory appeal of fine art to the eyes at the expense of the other four senses.
Learn more! Explore the fine arts from a technical point of view: click here.
---
ETAF Recommends
...Coming.
---
---
This web site and its contents are copyrighted by Decision Consulting Incorporated (DCI). All rights reserved.
You may reproduce this page for your personal use or for non-commercial distribution. All copies must include this copyright statement.
—Additional copyright and trademark notices—