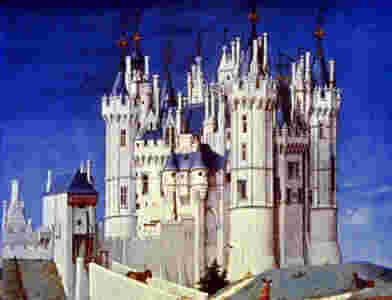 Welcome to Reader
's

World

The Muse Of Literature welcomes you to Reader's World.
about reader
's

world

Has reading transformed your life? If so, you'll feel comfortable here.

At Reader's World, reading is the name of the game and readers are king and queen. You'll find guidance and information about all sorts of subjects related to reading. Everything here is designed to make your reading experience richer, deeper, broader, and more enjoyable.

At Reader's World, The Muse Of Literature:
Celebrates the serious reader—you know who you are!
Investigates literature about the arts and literature that is art.
Explores what it means to read.
Examines general subjects important to a wide variety of readers, whatever their reading penchant.
Explores and provides tools, techniques, and information that facilitate the reading process.
Your reading tastes may run to the serious or light-hearted, the poetic or prosaic, fiction or non-fiction, literary or kitsch; but at Reader's World, what you read is what counts.
---
tops & flops
At the Electricka's feature called Tops & Flops In The Arts, see lists of literary favorites and lists of other top-10s that have been submitted by visitors to Electricka's web site, including lists of their favorite writers and works of literature. There, visitors can also submit their own lists of favorites for other visitors to see at Electricka's web site.
Get ideas for works or authors to read. See lists of literary periods and lots more that's of interest to readers like you. Visit the feature called Tops & Flops In The Arts now: click here.
Electricka'
s

aids for readers

Electricka's Aids For Readers is a collection of features at Electricka's web site that can help you read better and with more ease. Have these aids handy "by your bed side" for easy reference the way you would a dictionary or encyclopedia. Use them while you are reading or at any other time.

The aids cited at Electricka's Aids For Readers treat the types of subjects that readers usually want to know more about in order to facilitate their reading. They cover a variety of subjects ranging from how to tell time aboard a ship (for readers trying to decipher novels or non-fiction works about the sea) to lists of painters and art periods (for helping readers make their way through historic novels or biographies of important painters).

The types of resources cited in Electricka's Aids For Writers range from lists of musical or Latin terms that can help readers understand the meaning or use of words they encounter when they read to biographies that help them appreciate the authors whose works they read.
Visit the feature called Aids For Readers now: click here.
additional resources for readers
Electricka'

s

Forums

The Muse of Literature invites you to visit and become an active member in the feature called Electricka's Forums. There you can learn from others or help others learn while you share your views about what you have read or want to read. Make your voice heard!

Visit Electricka's Forums now. See what others are saying about reading and about what they read. Explore The Muse Of Literature's discussion group. Register when you're there and join in the discussion: click here.
Learn more about the benefits of joining Electricka's Forums and find out how to join. Visit Electricka's page called Welcome To Electricka's Forums: click here.

Electricka'

s

Resource Shelf

Electricka is pleased to offer you a comprehensive list of arts-related resources and references called Electricka's Resource Shelf. Many of these resources are of special value to readers.

Many of the resources in Electricka's Resource Shelf are are instantly available online at other web sites and may be accessed directly from Electricka's web site.
Why read?
Silly question? Of course not. Many of the answers to this question are obvious, but some may be more subtle than your think.
To explore this question more, read the essay, Why Read? click here.
ETAF Recommends
...Coming.
---
---
This web site and its contents are copyrighted by Decision Consulting Incorporated (DCI). All rights reserved.
You may reproduce this page for your personal use or for non-commercial distribution. All copies must include this copyright statement.
—Additional copyright and trademark notices—