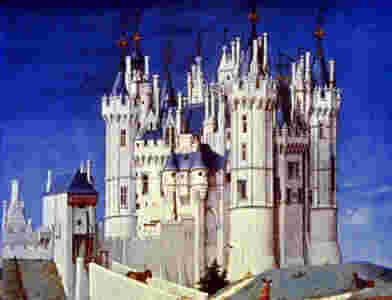 the Hugo Prize for Fantasy and Science Fiction literature
The Hugo Awardsm for science fiction literature—more formally known as the Science Fiction Achievement Awards—are granted annually by the World Science Fiction Societysm (WSFSsm).
recent winner list
Award winners read like a who's who in science fiction.
Past winners
Award categories have changed over the years:
About the WSFS
WSFS membership consists of science fiction readers and advocates around the world. No special qualifications are needed to become a member; anyone with an interest in science fiction may join.
The purpose and main activity of the WSFS is sponsorship of the annual World Science Fiction Convention (Worldcon), an impressively large and busy annual convention of science fiction fans. Fans are loyal and active readers.
The WSFS plans, organizes, and conducts Worldcon. Worldcon locations change from year to year, and a convention may take place anywhere in the world. To be a member of WSFS, you must be a member of the upcoming Worldcon, and if you are a member of the upcoming Worldcom, you are automatically a member of WSFA.
background and history of the Hugo
Another purpose of the WSFS and one of its principal aims is to select the recipient of the Hugo Award. Hugo Awards, also known as the Science Fiction Achievement Awards, are given annually in numerous categories by the WSFS. A particular Hugo Award given in a given year is for a work that appeared in the previous calendar year.

The Hugo Award is named in honor of Hugo Gernsback, a pioneering editor of seminal and early science fiction magazines of the 1930s and 1940s, who was influential in promoting the careers of many of the earliest and most successful science fiction story writers of his (or any) day. So great was his impact on the field, he has been referred to as "The Father of Magazine Science Fiction."

Nomination and selection is by popular vote of the membership. You must be a member of WSFA Worldcon to nominate or vote.

Because the Hugo is a prestigious award granted by majority vote of a large number of devoted fans from around the world, for a writer or other creative artist it is an indicator of commercial success and popular appeal at the time of the award. Consequently, although literary quality counts, a Hugo winner may not necessarily indicate literary quality or lasting appeal.
recent award Categories
Over the years the chief categories for which awards are given have changed; and they are likely to change in future years as the field develops and reader tastes change. Nor does the WSFS formally distinguish between genres related to science fiction, such as fantasy or wizardry, science-fiction off-shoots, or other genres "of the science fiction kind;" it includes them all. Any medium is fair game, too, from printed matter to television, drama, or film.
Here is a list of award categories that are current as of the time of this compilation:
Visit the SFWA web site for possible revisions.
All award categories
Award categories change in response to changing trends in science fiction writing. Here is a complete list of all Hugo Award categories, past and present, as of the time of this compilation. Some are no longer in use.
All-Time Series, Amateur Magazine, American Professional Magazine, Artist, Book Length Fantasy, Book Reviewer, British Professional Magazine, Campbell Award, Cover Artist, Dramatic Presentation, Excellence in Fact Articles, Fan Artist, Fan Magazine, Fan Writer, Fanzine, Feature Writer, Gandalf Award, Grand Master, Interior Illustrator, Magazine, Most Promising New Author, New Author of 1958, New SF Author or Artist, Non-Fiction Book, Novel, Novel or Novelette, Novelette, Novella, Number 1 Fan Personality, Original Artwork, Other Forms, Outstanding Actifan, Outstanding Artist, Outstanding Movie, Professional Artist, Professional Editor, Professional Magazine, Publisher, Related Book, Semiprozine, SF Book Publisher, SF or Fantasy Movie, Short Fiction, Short Story, Special Award, Special Drama, Web Site.
Visit the SFWA web site for possible additions.
Other WSFS Awards
The WSFS also grants these awards:
compare a Related Award—the nebula
As noted above, science fiction readers elect winners of the Hugo. The Nebula is another kind of science fiction award, one where winners are selected by science fiction writers, who of course are peers of the winning authors, not by fans. This makes a difference in the winners as well as in the kinds of authors and works that tend to be picked.
Compare the Hugos and the Nebulas by visiting The Muse's page on Nebula Awards®. There, explore the differences that electorates can make in winning authors and works. What kinds of consistent differences do you find in the choices electors make for winning authors and their works? Do you see patterns in literary quality, style, or genre? To find out, visit The Muse Of Literature's page on the Nebula Awards.
---
ETAF Recommends
Many of the extant literary creations that have received Hugo Awards and are still in print are in the ETAF-Amazon Collection.
...Coming.
---
---
This web site and its contents are copyrighted by Decision Consulting Incorporated (DCI). All rights reserved.
You may reproduce this page for your personal use or for non-commercial distribution. All copies must include this copyright statement.
—Additional copyright and trademark notices—
Exploring the Arts Foundation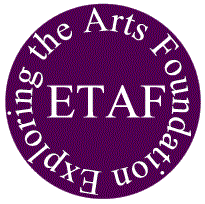 To Do
Hugo Winners
---
Other Awards
---
---